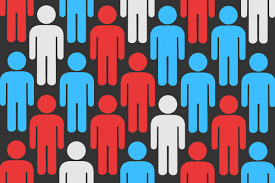 Eastcoast Research has been conducting in-person qualitative and quantitative research for clients for over 40 years in the Carolinas. Our expert team consist of highly trained, professional and personable interviewers who have the field experience to accomplish any goal or quota.
Exit Polls
Every election cycle since 2003, the National Election Pool (NEP) conducts exit poll for all US elections. The NEP is a consortium of American new organizations including CBS, CNN, FOX and NBC. The NEP is the primary source for all exit poll data for midterm, presidential primary and presidential elections. Exit polls are interviews with voters after they have cast their votes at their polling places. Only a sample of precincts are selected to represent the state or nation. Exit polls help to estimate and project total vote count, election projections and delegate estimates.
Interviews
Anyone can read a survey verbatim and record someone's responses. However, Eastcoast Research has trained interviewers that not only can read screeners and survey questions, but to know how to dig deeper and probe vague responses. All our interviewers are professional, outgoing, communicate well and experienced in all types of research projects. We can conduct interviews in-person, telephone or virtual (Web-based solutions).
Intercepts
A great way to extract real-time consumer feedback is through intercepts. Generally, these are conducted in grocery stores, restaurants, entertainment centers and retail stores. Trained interviewers will extract data through in-person quantitative surveys. Intercepts can be accomplished through low-tech methods such as paper and pencil or high-tech methods including the use of tablets or smartphones. We ensure that our interviewers engage customers that will provide quality and insightful data to clients interested in all aspects of the consumer experience.
We have experienced interviewers in all major cities in North Carolina. Contact us for your next exit poll, intercept or interview project!