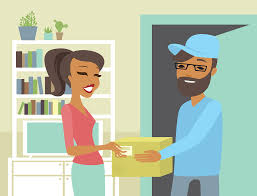 Right now, is an extremely difficult time to conduct Central Location Testing (CLT) with COVID-19 restricting participant travel. Most major cities have "stay at home" orders or "shelter-in-place" policies, limiting any travel to non-essential businesses. Generally, participants would come to a location or facility to test certain products. The feedback or data is captured onsite and the process is supervised. Many businesses that have trained and weekly panels are evaluating the feasible of continuing their research – How do we continue our Central Location Testing?
The short answer – you don't… or at least not by central location. The solution is to determine how to convert the testing to home use tests (HUTs). A Home Use Test is when you provide product to participants to take home to evaluate. Data is captured online or over the phone and evaluated off-site. Product is generally either shipped to the participants via mail or is picked-up at a central location. In many studies, a product placement takes place to allow the administrators the ability to brief participants on the instructions of the study.
What are ways research firms can continue their CLTs?
Safe Rooms or Safe Areas
Firms can institute "safe rooms" or "safe areas" where participants can stop by and pick-up their product. These rooms can be the front office area or reception. Product is left in the room for scheduled participants to come and pick up. The area is well ventilated and cleaned after every pick-up. Verbal agreements from the participants to participate and handle the product appropriately will suffice. You can even conduct product placements like drive-through restaurants in your company parking lots. Study instruction can be accomplished through email or video instruction sent to participants prior to pick-up. Data is captured online through a survey tool. Product return is handled in the same manner as product placement.
Ship Product Directly to Participant
Firms can ship product directly to participants for testing. Some products are prohibited to be shipped by state and federal regulations. Data is captured online through a survey tool. This methodology requires initial participate quota to be greater than normal product placements due to percentage of participants that will receive the product and not participate.
In conclusion, COVID-19 has forced many research firms to be innovative in the ways they continue their panel research. With proper planning, CLTs can continue during these restrictive times by converting to HUTs. For more information, please contact our Greensboro office at 336-285-5195 to learn more about innovative ways to convert your CLTs into mobile HUTs.