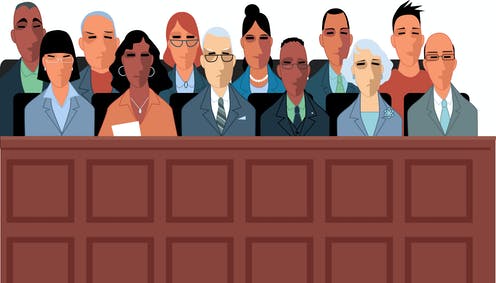 For years, advertising and consumer agencies have used focus groups as a tool to "test the market" when it comes to their product, service, or advertising. In the same way, attorneys choose to utilize mock juries or legal focus groups to gain the same insight pertinent to their case. Mock juries provide attorneys with critical insight and information about their case, jurors, and potential verdict of the trial.
Reasons for Legal Research and Mock Juries
1. Overall Evaluation of the Case
Many of our clients will conduct legal focus groups to get a better understanding of the overall perception of a case. Lawyers can spend months preparing depositions and themes while negating the thought process of it's potential jurors. Law firms will request small monthly focus groups to review their cases with random mock jurors to understand how they feel about a case.
2. Juror Selection
Preparation in understanding the best jurors for your case is important. Many of our clients use mock jury trials to understand how specific segments in the population relate, react, and respond to the themes and arguments of the case. We provide our clients with a jury catered to their specifications regarding age, gender, race, education, income, marital status, parental status, occupation, and residency.
3. Arguments and Themes
One of the major benefits to mock juries and legal research is gaining insights on the best arguments and themes for your case. Mock juries allow attorneys to test specific arguments and determine what themes best related to jurors. It also helps to establish the case vernacular for trials that involve scientific or complex content.
4. Practice
Another reason clients will choose to conduct a mock jury is to practice. A mock jury is conducted similarly to an actual trial – including both prosecution and defense arguments. Attorneys use this platform to practice their presentations, identifying areas to emphasize with jurors and eliminate sections that do not land.
5. Settlement
Prior to going to trial, months of preparation are set before the actual date. During the period, attorneys will sometimes conduct mock juries to discover overwhelming data skewing to one side, forcing a settlement during pre-deliberations.
Eastcoast Research routinely works with attorneys, law firms and trial consultation experts to put together mock juries and legal focus groups for their cases. We have conducted 3-day studies with three separate deliberation cases with high-profile cases across the country as well as small 8-person legal focus group for the region law firm.
Let us know how we can help you with your next mock jury or legal study!