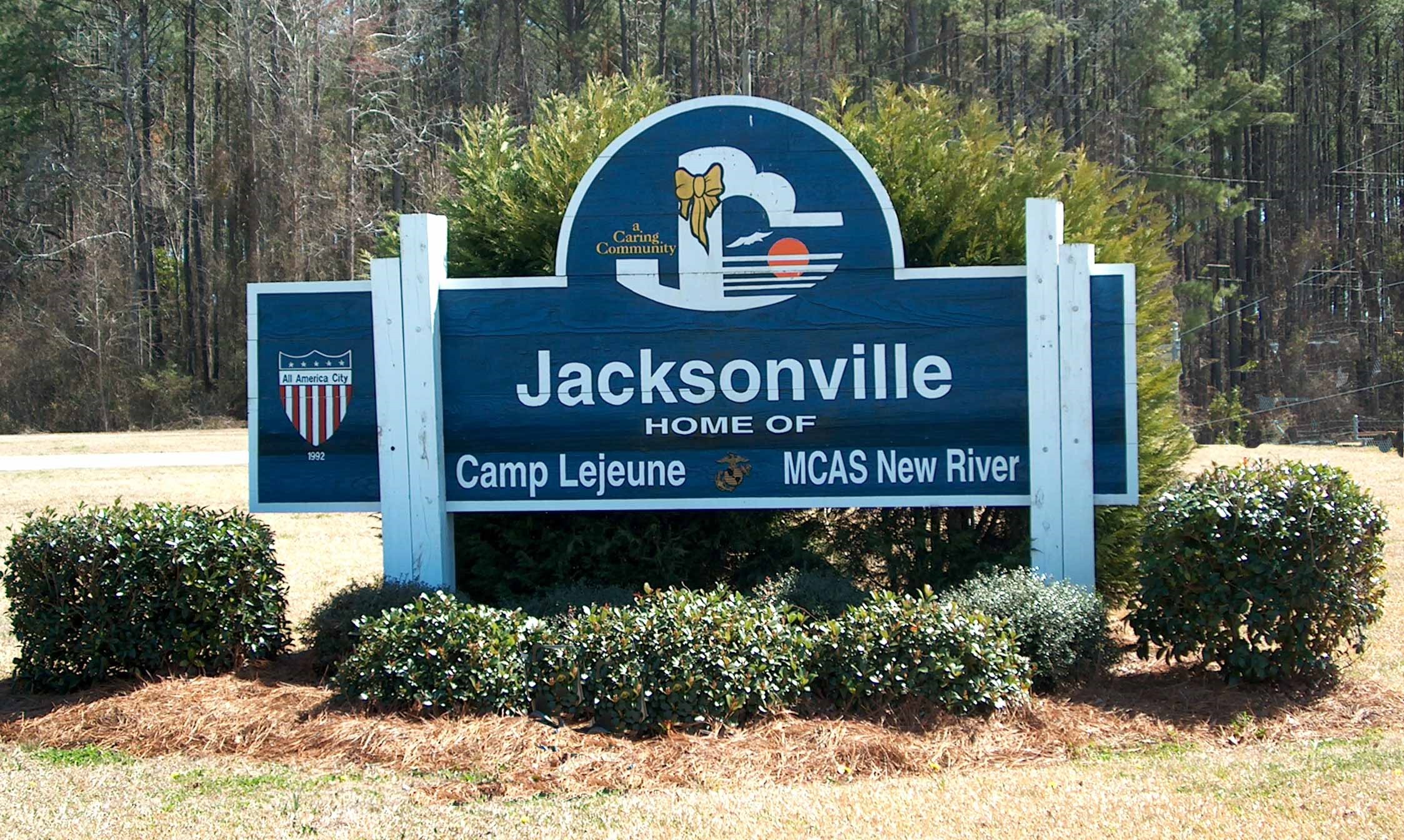 Eastcoast Research provides focus group recruiting in the Jacksonville area of North Carolina.
The city of Jacksonville, NC is the commercial hub of Onslow County and home to the 153,000-acre Marine Corps Base Camp Lejeune and Marine Corps Air Station New River. The city has grown rapidly since 1941 when Camp Lejeune was established and possesses a rich history dating back to 1731. The marine base is the mainstay of the local economy and lifestyle, and accounts for about half of the 72,000 Jacksonville city residents.
The city has set a tone in North Carolina to strive for greater environmentalism. It provides environmental protection policies for water and sewer installations, development guidance that ensures green space and landscaping for the community, and encouragement of redevelopment to revitalize established areas. Clean & Green has been a successful and still-evolving effort in becoming a "green" example in North Carolina.
Jacksonville's a military town, and employment opportunities and small businesses lean heavily towards providing services to the military community. With more than 35,000 service members assigned to Camp Lejeune, the Department of Defense is the largest employer in the region, providing an economic impact of $4 million dollars to the surrounding community annually. The base also bolsters an additional 6,500 civilian government employees who hold positions from food service to engineers.
There are also an array of service and hospitality jobs in the Jacksonville area to serve the large consumer needs of the military community. Retail and sales businesses employ the second largest percentage of the Jacksonville population in the private sector.
The two colleges located in Jacksonville are Coastal Carolina Community College with an average of 1,300 graduates each year and Miller-Motte Jacksonville with an average of 500 graduates each year. Jacksonville is also home to the county's Onslow Memorial Hospital, a 162-bed facility with over 100 doctors credentialed in 25 specialty areas.
Demographics
People
| | |
| --- | --- |
| Total Population | 72,447 |
| Male | 62% |
| Female | 38% |
| Senior Citizens | 7.8% |
| Employed Population 16+ | 56,653 |
| Median Age of Population | 24 |
Families
| | |
| --- | --- |
| Married | 44% |
| Average Household Size | 2.5 |
Education and Earnings
| | |
| --- | --- |
| Less than High School | 7.00% |
| High School Graduate | 26.08% |
| Some College | 33.87% |
| Associates | 10.30% |
| College Degree | 15.11% |
| Graduate Degree or Higher | 7.64% |
| Median Earnings 25+ | $31,108 |
| Median Earnings with High School Degree | $25,877 |
| Median Earnings without High School Degree | $17,186 |
Wealth
| | |
| --- | --- |
| Median Family Income | $41,095 |
| Above Poverty Level | 86% |
Commute & Sprawl
| | |
| --- | --- |
| Average Commute Time | 17 Minutes |
| Working from Home | 7.6% |
| Walking and Biking to Work | 12.1% |
| Public Transportation | 0.6% |
Housing
| | |
| --- | --- |
| Single Family Own | 33% |
| Single Family Rent | 67% |
| Median Gross Rent | $1,050 |
| Median House Value | $150,800 |
Surrounding Cities
| | | |
| --- | --- | --- |
| Location | Population | Median Family Income |
| Swansboro | 3,173 | $37,740 |
| Surf City | 2,274 | $40,521 |
| Holly Ridge | 2,255 | $25,573 |
| Richlands | 1,678 | $20,263 |
| Topsail Beach | 734 | $45,982 |
Population by Race
| | |
| --- | --- |
| White | 68% |
| Black | 18.2% |
| Hispanic | 7.0% |
| Asian | 3.0% |
| Other | 3.8% |
Veterans
| | |
| --- | --- |
| Second Gulf War | 49.1% |
| First Gulf War | 28.3% |
| Vietnam | 16.8% |
| Korea | 4.4% |
| World War II | 1.5% |