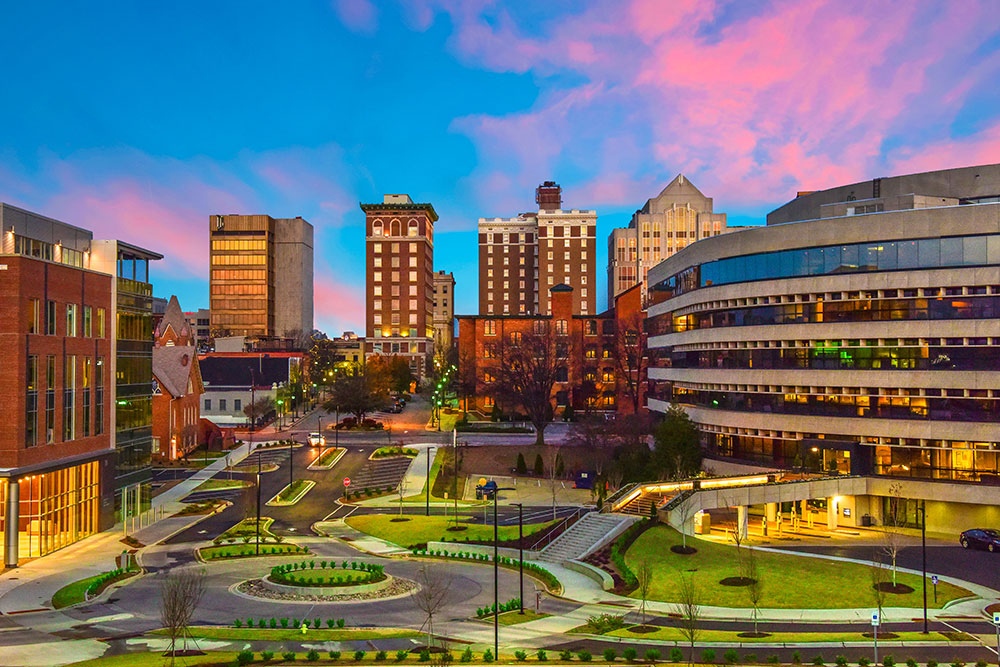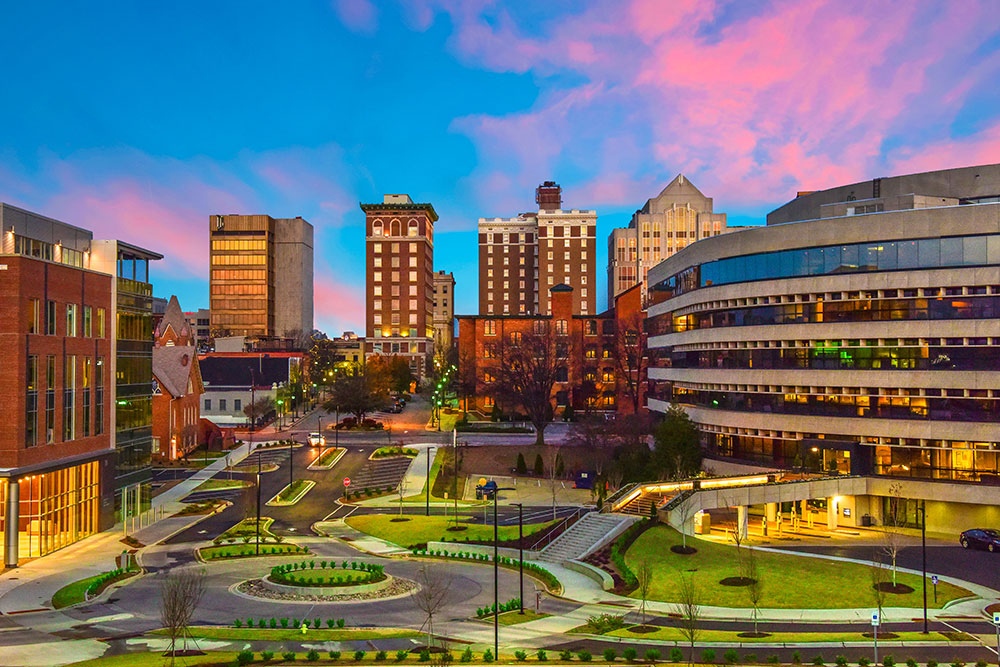 Eastcoast Research provides focus group recruiting in the Greenville-Spartanburg area of South Carolina.
Introduction to Greenville, SC
Greenville is the sixth largest city in South Carolina and known as the fastest growing urban area in the state. Nestled in the foothills of the Blue Ridge Mountains, Greenville is located almost halfway between Atlanta, Georgia and Charlotte, North Carolina. The city has also received numerous accolades in last decade including "Top 10 Fastest Growing Cities in the US" – CNN Money, "13th Best City for Young Professionals" – Forbes, and "Best Small Cities in the US" – Conde Nast Traveler's List.
Greenville was once a territory of forbidden Cherokee hunting grounds until colonists purchased the last and settled around 1830. The city noticed substantial economic recovery after WWII until the 1970s. In the last thirty years, the city has revitalized its economy and downtown. The economy was formerly based on textile manufacturing (known as the "Textile Capital of the World") but is now the headquarters for many larger corporations including Michelin, AVX Corporation, Southern Tide, Confluence Outdoor and Concentric. With favorable wages, low unemployment rates, vibrate college environment and robust night life, Greenville has become a key market for new families and retirees.
Greenville is home to several colleges and universities including Furman University, North Greenville University, Bod Jones University and Greenville Technical Community College. The city also has satellite campuses of other major universities including nearby Clemson University and University of South Carolina.
Demographics
People
| | |
| --- | --- |
| Total Population | 68,219 |
| Urban Population | 400,492 |
| Male | 48.5% |
| Female | 51.5% |
| Senior Citizens | 12% |
| Median Age of Population | 34 |
| | |
Families
| | |
| --- | --- |
| Married | 39% |
| Average Household Size | 2.13 |
Education
| | |
| --- | --- |
| Less than High School | 11% |
| High School Graduate | 18% |
| Some College | 16% |
| College Degree | 36% |
| Graduate Degree or Higher | 19% |
| | |
Wealth
| | |
| --- | --- |
| Median Family Income | $48,984 |
| Above Poverty Level | 85% |
Commute & Sprawl
| | |
| --- | --- |
| Average Commute Time | 16 Minutes |
| Drive Alone or Carpool | 80% |
| Working from Home | 4.6% |
| Public Transportation | 1.23% |
Housing
| | |
| --- | --- |
| Single Family Own | 67% |
| Single Family Rent | 32% |
| Median House Value | $255,600 |
Surrounding Cities
| | | |
| --- | --- | --- |
| Location | Population | Median Family Income |
| Anderson | 27,293 | $42,871 |
| Clemson | 16,649 | $39,746 |
| Pickens | 3,164 | $45,332 |
| Spartanburg | 37,498 | $50,074 |
Population by Race
| | |
| --- | --- |
| White | 64% |
| Black | 25% |
| Hispanic | 5% |
| Asian | 2% |
| Other | 3% |