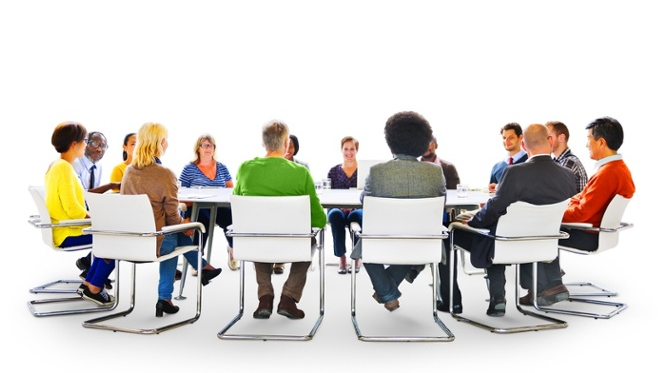 4 Must-Haves When Choosing a Recruiting Vendor
Are you in the process of choosing a recruiting vendor? Do you have four or five potential vendors who provide the same costs and level of services? How do you know which one to choose without prior experience? Or, maybe your current recruiting vendor is providing lower quality respondents and you are searching for someone new? Recruiting vendors are not as common as marketing or advertising firms. Most specialize in one or many forms of qualitative and quantitative data collection and/or geographic locations.
To ensure you have the most successful project, these 4 factors should always be considered when choosing a recruiting partner company.
1. Database, Database, Database

What makes a recruiting company unique or valuable? Is it the services they provide or facility locations? The quality of a recruiting vendor's database will make a challenging recruit – good and a simple recruit – great! Ask questions regarding the quality of your vendor's database: How large is your database in comparison to the market population? Does the composition of your database match the demographic mix in your market? What types of respondents can you recruit? What is your current recruiting show rate? Do you track past participation?
Many companies specialize in niche recruiting. Some companies focus on medical and pharmaceutical recruiting, others focus on B2B and consumer research. Make sure you are choosing a vendor who specializes in the needs of your next project. The last thing you need is a struggling recruit because the vendor said they could provide respondents but ended up biting off more than they could chew.
Another approach in determining database strength is discussing the types of clients the vendor has served in the last year. What type of projects have you recruited this year? Political? Exit Surveys? DIY ethnographies or automotive IDIs? Asking these types of questions will provide information on client return frequency, niche recruiting services and specific industries you may be looking for with your upcoming research project.
Recruiting for focus groups is very different from handling exit interviews. Asking the right questions will direct you to the company AND the database that is best for your project.
2. Recruiting Methodologies
All clients begin the vendor selection process already knowing what type of methodology will be used: telephone, CATI, in-person, etc. However, what you don't know is how the vendor will find the respondents. Some projects are required to remain unsolicited and should not allow outside advertising to recruit. Some vendors only have one recruiting methodology – calling their database or conducting surveys at a mall location. More vendors are incorporating technology to assist in the recruiting process. Ensure that you are comfortable with how the vendor finds and recruits respondents.
Know the level of confidentiality your project requires and cater the recruit to meet that need. You don't know unless you ask! I have had clients who required respondents from our database only (no posting on Facebook or our website), while other insisted on out-of-the-box thinking to recruit due to low incidence rates. Good recruiting companies will let you know they will go above and beyond the brick and mortar walls of their call center to find the right respondents.
To ensure you are on the same page with your recruiting partner, ask for all recruiting methods, postings and advertisements be submitted to you for approval prior to implementation. This extra step at the beginning assures that your expectations will be met and you will have quality respondents who are the best fit for your project.
3.Communication and Organization
How frustrating is it to constantly email your recruiting vendor for a recruiting update? When was the last time your vendor emailed you about the hosting details the evening before the group? Part of the "burden" your next recruiting vendor will carry is managing the respondents, organizing the event and communicating the details.
Good vendors will provide updates daily, but great vendors will provide communication before you need it! They strive to be experts at anticipating clients' needs. Being proactive means providing W9 and hotel recommendations at the start of the project, communicating daily updates and highlighting new respondents and finalizing the event logistics three days in advance. You are looking for a company that will communicate the challenges during the recruit but also provide solutions for the challenges.
Organization is another key responsibility of the recruiting vendor, especially if they are recruiting in more than one location. Great companies will provide structure and direction in their communication and data collection. Ask when updates are expected and how they will be communicated.
You rely on your recruiting partner to manage your projects with good organization and communication skills. Take a look at their initial communication, in selecting your partners you want these qualities to be evident from the bidding process forward.
4. Client Expectations and Facility Requirements
It is important to be aware of the amenities your vendor can provide when discussing the environment for the project. Some projects will not require a facility such as online bulletin boards, exit surveys or ethnographies. Others require a facility, audio visual services, test kitchens, sensory equipment, etc.
Ask questions regarding a vendor's facility, amenities and layout. Some vendors will provide floor plans on their website or provide pictures to show the appearance. Ask detailed questions to confirm the services at the vendor's facility. A client once told me they booked a facility because the vendor advertised a state-of-the-art, in-house test kitchen but in reality, it was breakroom kitchenette.
If the project is in a smaller market, you may want to be partially involved in the logistical process to make sure you and your clients are situated in an appropriate facility. Ask your vendor for recommendations and conduct your own research to confirm.
By doing your homework to confirm that a vendor's facility offers what they say it offers, you will secure the best environment and logistics for a successful project.
As a recruiting vendor, we enjoy providing clients with the data they need to make executive business decisions. Our management team has 140 years of combined consumer research and corporate management experience. We are excited every time a client presents a new, challenging recruit and we look forward to delivering the highest quality respondents for your upcoming project.